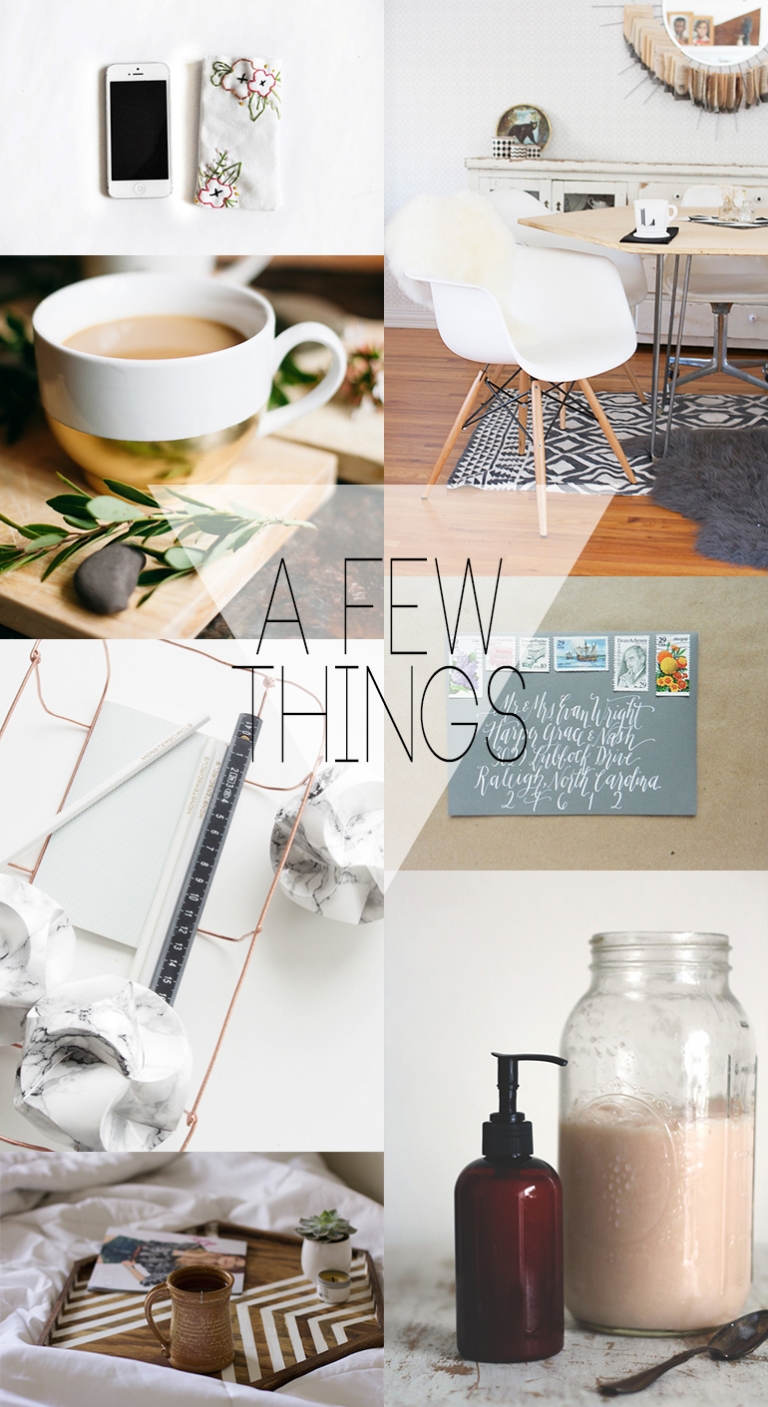 Instead of spending my weekend working and crafting like I tend to do too often, I spent my long weekend catching up with friends, exploring incredible places, resting my eyes from computer screens… just having a lovely, relaxing weekend. But if I had another couple days off, these projects would be on my to-do list!
Embroidered iPhone Case by Pie N' the Sky for Wonder Forest
Hexagonal Table by Hello Lidy
Gold Mugs by Garlands of Grace
Calligraphy Tips by The Postman's Knock
Wire Storage by  Monsterscircus for Eclectic Trends
Handsoap by Making Today Beautiful
Hexagon Tray by Always Rooney
Go make a few and let us see how they turn out!
xo. Caitlin