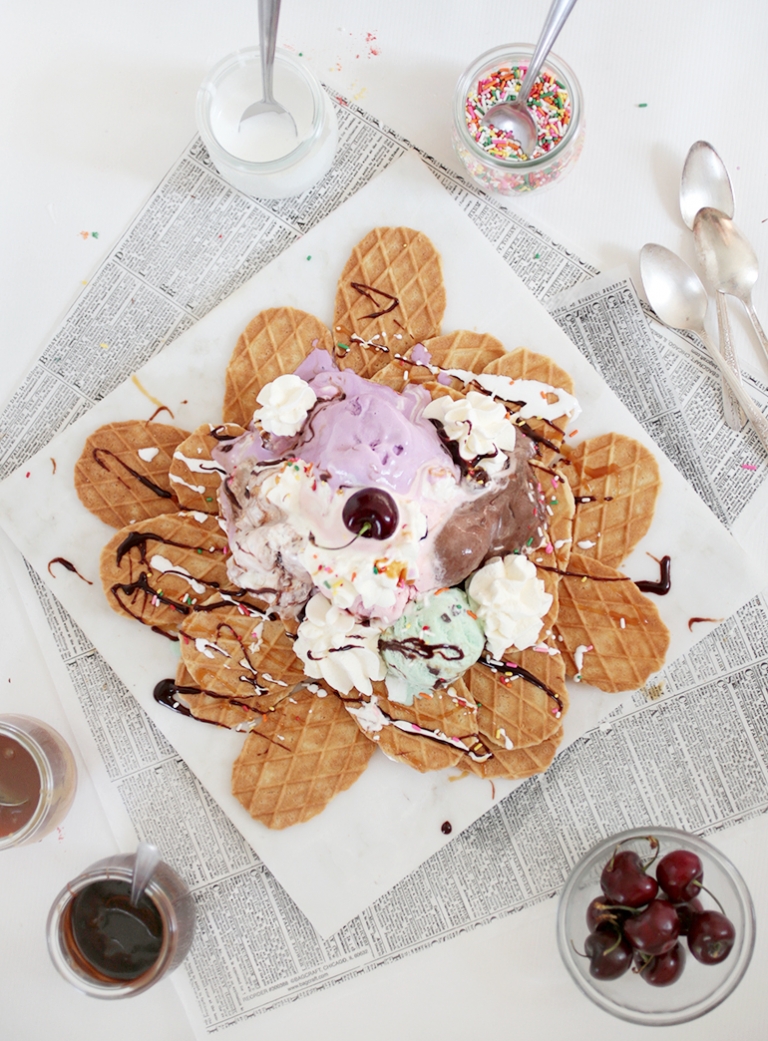 I scream, you scream…happy national ice cream month! A favorite time of year for me – gimme all the ice cream, all day, every day! 🍦🙏 I enjoy eating ice cream year round, but come summer, every cold, creamy bite is especially savored. I'm always up for trying new ways to enjoy my ice cream, and when I heard that Disneyland made some kind of ice cream nachos, I knew I had to try it! Sadly, Disneyland is just a little too far away for a visit, so we made our own! Which honestly, I think is probably a lot better because you can pick from endless ice cream flavors and toppings and make your ice cream nachos just to your liking! I happened to have these Butter Waffle Cookies from Trader Joe's hanging out in my cupboard and they're the perfect "chip" for this dessert. If you don't have any though, breaking up some waffle cones should work too! This is the perfect dessert to share with friends, make up a platter – everyone can choose a flavor they like – and dig in! (Watch the video below to see how easy they are to make!) Our tip: we liked it best when the ice cream was slightly melted, easier scooping!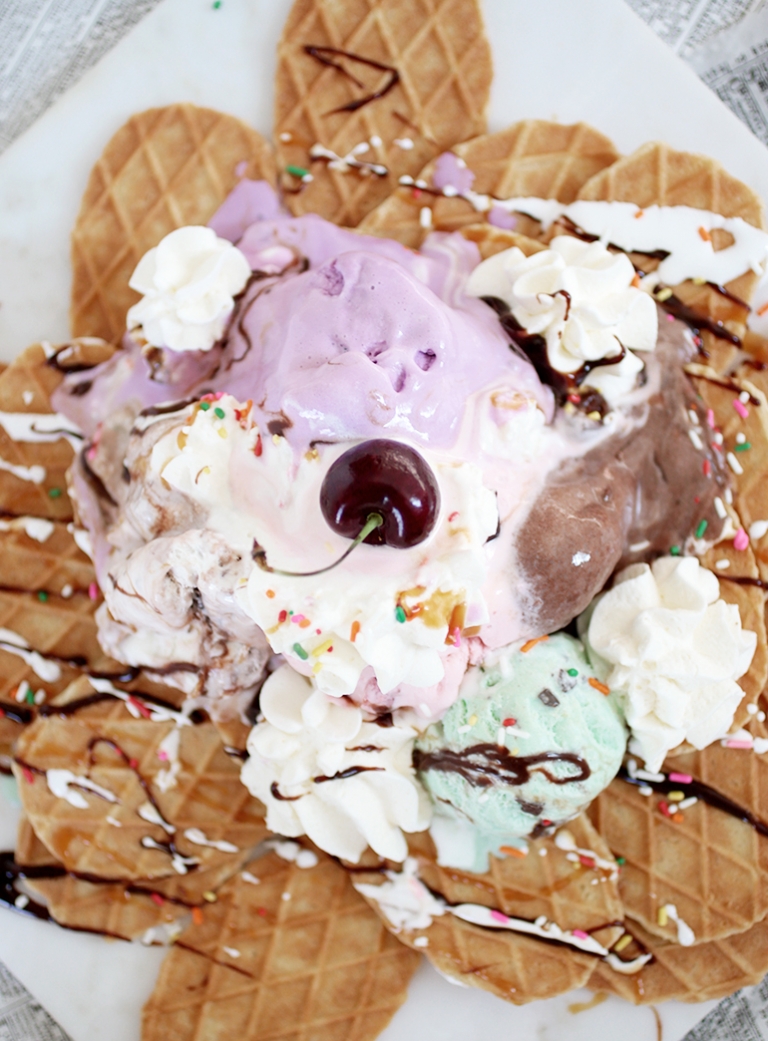 Ice Cream Nachos
butter waffle cookies (or broken up waffle cones)
ice cream
toppings (you can find the recipes for the hot fudge and salted caramel sauce here)
Arrange your waffle cookies on a large platter. Top with scoops of ice cream and your favorite toppings and dig in!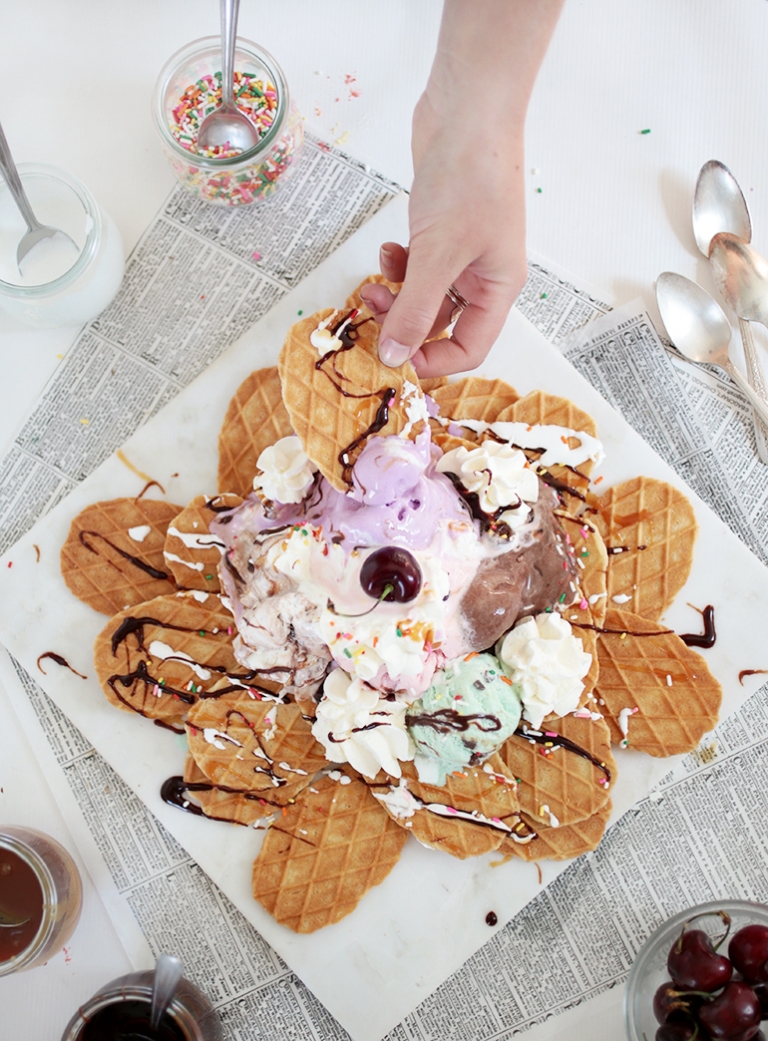 We're excited to finally start sharing videos – we've had this on our to-do list for ages! We've shared a couple in the past, but have been wanting to do it for more posts and are finally getting serious about it and look forward to sharing more with you!